Classic Legacy Custom Gift Shop
Classic Legacy Gifts & Jewelry
Oyster Shell Jewelry Dish
Our signature oyster shell  ring dishes are handmade in the Classic Legacy studio.   Each gift in this collection is unique because we used real oyster shells.   The oyster shell dishes can be used to hold jewelry and all sorts of trinkets.    Our designs include blue and white Chinoiserie, pink and blue ikat, crowns, fleur de lis, and more.

Our marble coasters are perfect for hot drinks or cold drinks.  We can create custom coasters using your art, photograph, or logo.   This coaster is part of the Ron Olson collection.  Ron is a Memphis artist and we have a series of four of his designs.  Click here to view the collection.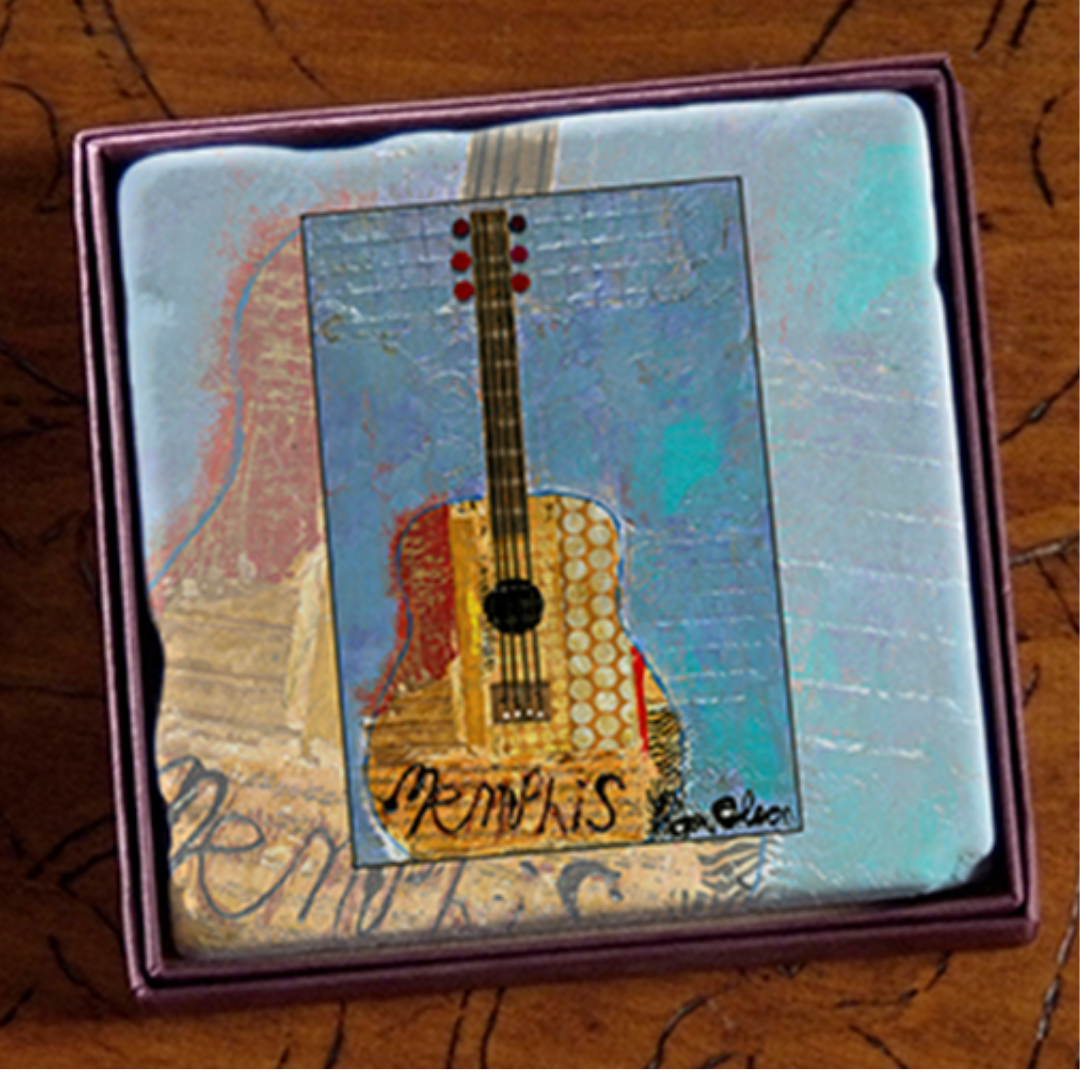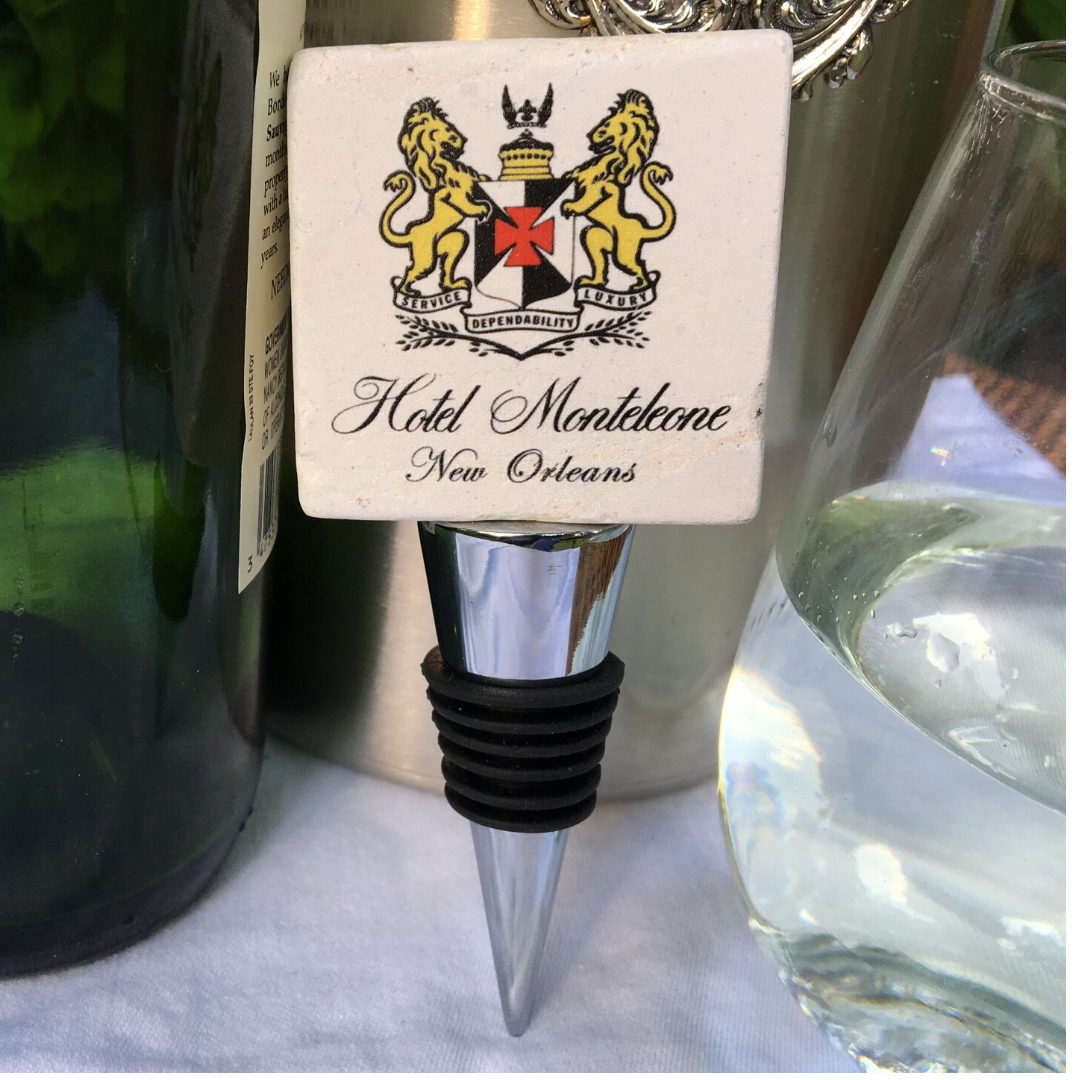 Our custom marble wine bottle stopper is designed to highlight YOUR art, photograph, or logo.   The bottle stopper features a chunk of natural marble that is embellished with your art.   Each one is exclusive to the owner.   This design was created for The Hotel Monteleone.  The marble bottle stoppers are designed for wholesale clients.   Click here to view the guidelines in creating custom gifts.  

Our paperweights are  luxury desk accessories.   This  paperweight features the NOLA2018 Tricentennial logo and was designed exclusively for their Tricentennial.  Our custom  paperweights are packaged in a fabric lined padded box that creates a beautiful gift presentation.   We can create custom paperweights with your logo or art.  
 Classic Legacy creates all sorts of gifts with themes. Our fleur de lis collection includes a
black faux
le

ather wine
carrier
with a gold fleur de lis. The
purple w
in

e carrier
features a silver fleur de lis.  The fleur de lis just says New Orleans.  Both wine carriers hold one bottle of wine. Cheers to NOLA!  
Designed and Made in the USA  Classic Legacy gifts are designed and created in the USA.   Our team specializes in creating gifts for special events and the themes of life that you love.   My name is Catherine Tatum  and I'm the owner and designer.  For over 25 years Classic Legacy has created custom gifts for luxury hotels, resorts, museums, and wineries.   We have a large open line  and also offer to create custom gifts with your art, logo, or photograph.